Get the Most Out of Life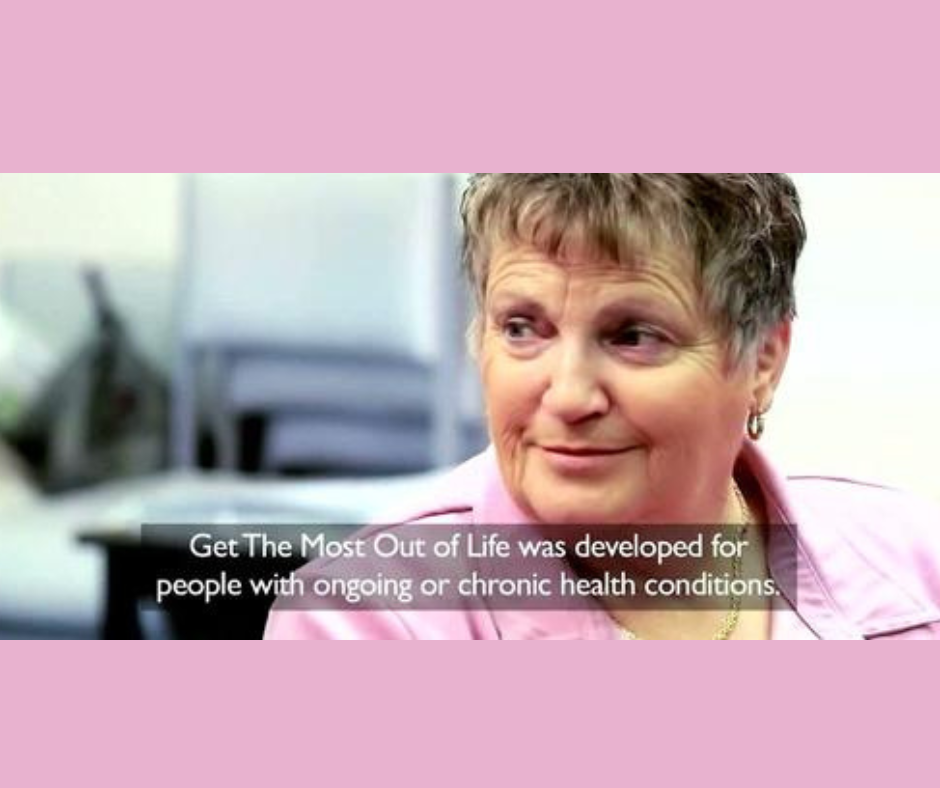 This 6-week program is for anyone with ongoing health conditions.
Maybe you have arthritis, asthma or other lung conditions, diabetes, heart disease, cancer, depression, or any other ongoing health condition?
In a group of about 10 people, we will cover:
• fatigue and sleep
• dealing with difficult emotions
• physical activity
• preventing falls
• pain management
• healthy eating
• communication skills
• using your mind
…and much more.
The program is 2.5 hours each week for 6 weeks.
Come along and discover tools, skills and techniques to help you manage your health and Get the Most Out of Life!