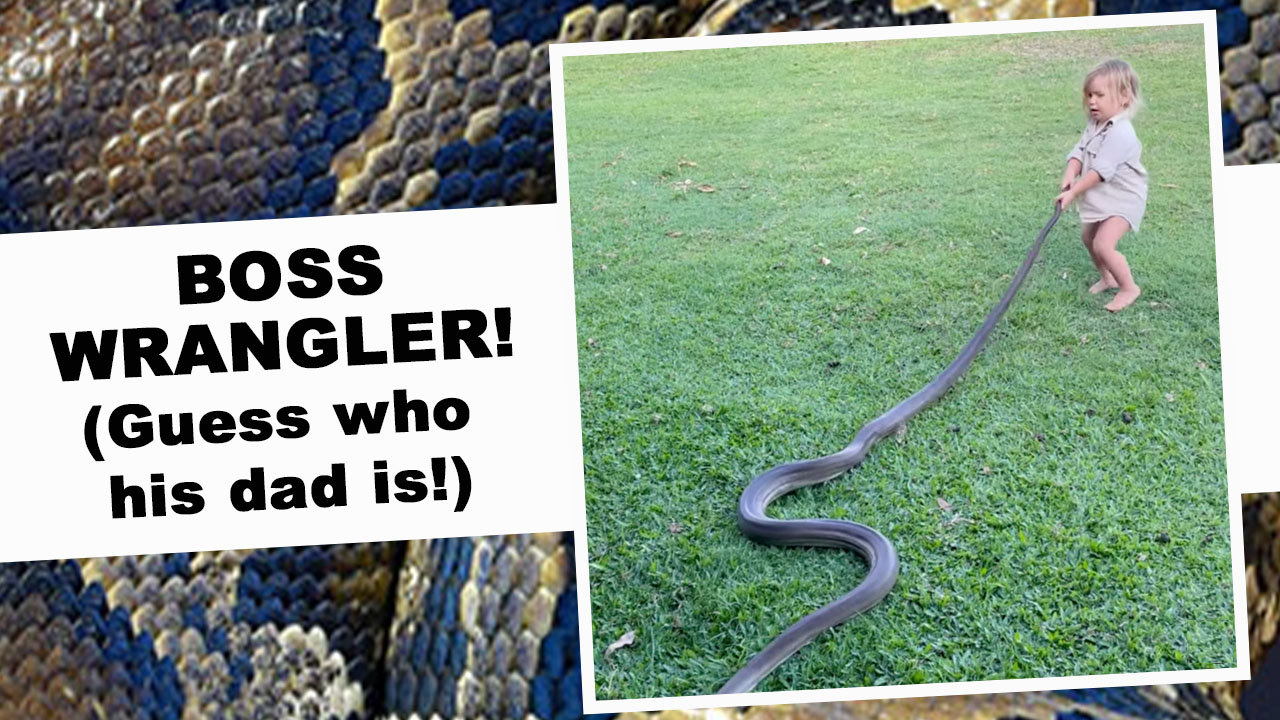 Most of us quickly go the other direction when seeing a snake, but this fearless little 2-year-old has gone viral for dragging a python over grass in the Northern Territory like a boss.
But it's no surprise he's got boss skills - his dad is none other than Matt Wright of Outback Wrangler fame, who is no stranger to relocating wild creatures including fearsome crocs.
Thankfully in this case it's a non-venomous, harmless Olive Python that his son Banjo is wrangling.
In the video posted to Matt's Instagram, Matt expertly guides his son on how to safely interact with the slithering creature and is captioned "learning the ropes".
Banjo - dressed in a nappy and khaki shirt - starts pulling the python by the tail but it gets wrapped around a pole. Matt helps untangle the python and encourages Banjo to keep pulling. "Quick, pull him over to the bushes, go," Matt tells the toddler. "Hold onto him, pull him out, quick."
Banjo keeps pulling but soon drops the tail and runs back to his dad saying "Oh no oh no oh no". When Banjo walks towards the head of the python, Matt pulls him away and sends him back in the direction of the tail.
"Grab the tail, go, two hands, quick," Matt says as Banjo resumes his animal encounter. "Grab him otherwise he'll bite dad," Matt jokes.
No doubt you'll remember Matt from 2020's viral video of him casually pushing away a massive crocodile - affectionately named Bonecruncher - while trying to clear logs from a river. A classic "only in Australia" moment for sure.
Image: Instagram/mattwright