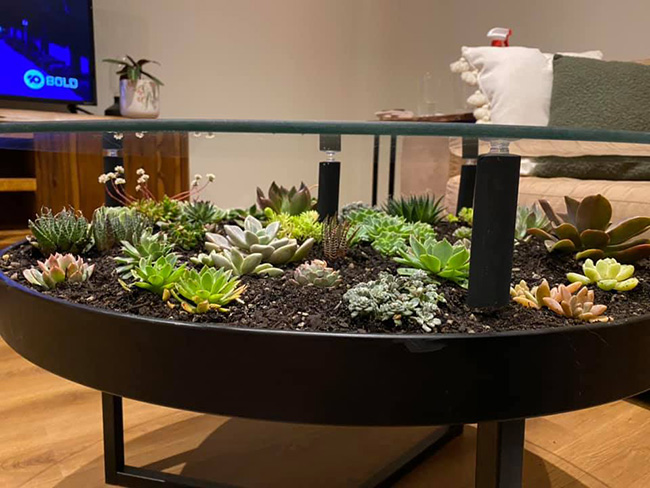 A creative shopper has shared a Kmart coffee table hack that has gained the attention of social media with its fresh look, using her green thumb to create a beautiful living coffee table.
Eveline Atkinson posted her coffee table hack to the 'Kmart Home Decor & Hacks Australia' Facebook group, which currently has over 6K likes and 2.5K comments at the time of writing.
Atkinson writes on the post:
Saw this idea on Pinterest a little while ago and had to try it. The noir table was the perfect fit!!
Love, love, love it and super proud that I did it by myself! Can't wait for them to grow and sprout
(Edit: The room is lined with full sized windows wall to wall.
-The room receives full sunlight from sunrise to sunset.
-They're real succulents.
-Glass top was found off market place and was part of an IKEA coffee table. Was pure luck that it was the perfect size.
-The posts holding the glass are made from dowel that I cut and painted, then put rubber bumpers on top to stop the glass from sliding.)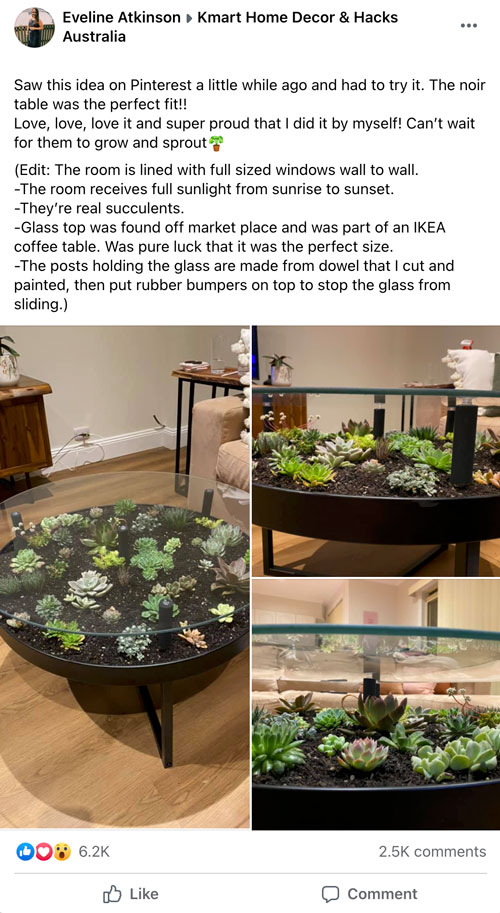 Eveline posted the results of her DIY project to a private Facebook group,' Kmart Home Decor & Hacks Australia,' which was a hit and quickly went viral.
The DIY living coffee table gained thousands of comments within days, with fellow group members saying they loved it. One said, "Love it!! Very different and unique." Another wrote, "how awesome is this table! Love it!" Fellow plant lovers commented, "Are you really a plant person unless you have this as your coffee table?" and, "Being a succulent lover myself, this is awesome! Great job!"
Her DIY project also inspired others to create their own living coffee tables, one user commented, "Oh wow I would love to make one of these" and several even shared photos of their own creations.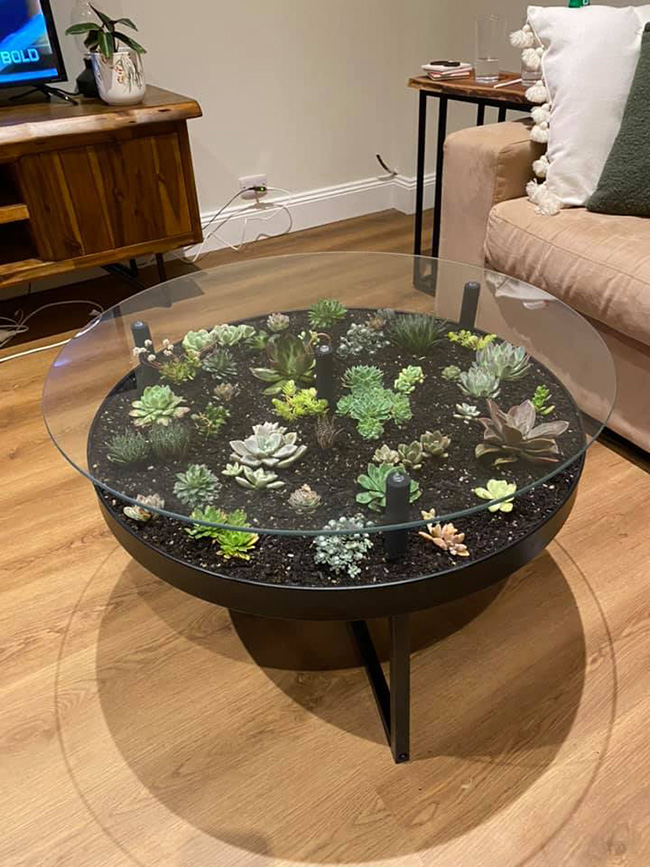 A top view of the "living coffee table" of the genius hack using a Kmart table
The 26-year-old told Grant Broadcasters she recently moved out of home and when she was searching online for coffee tables, she found the inspiration on Pinterest. With her house already filled with plants, she decided that working on the project was a 'no brainer'. She said to Grand Broadcasters, "I recently moved out of home and was looking online for coffee tables when I came across the idea on Pinterest, my house is filled with plants and greenery so it was a no brainer that I needed to make it happen."
Using a $39 Noir Coffee Table from Kmart as a base, Atkinson then cut and painted dowels and nailed them to the table. The table dimensions according to the Kmart website are 37cm high and 70cm in diameter. She then created the garden on the table itself explaining, "Lined the base of the table then added stone pebbles and horticultural charcoal to help with water absorption/drainage then topped with succulent soil. Popped in the succulents and that was it! Super easy."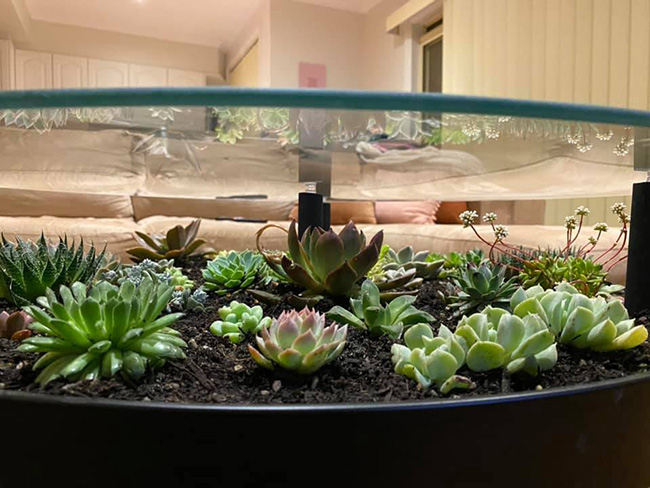 Atkinson said she sourced the succulents from Facebook Marketplace as well as the glass top.
Atkinson then found an IKEA glass top on Facebook Marketplace which happened to be the perfect size and also mentioned she found the succulents off marketplace as well. The self-confessed plant lover said, "Massive plant lover, so much so all my plants have names 😂"
The Melbourne based integration aide also runs a side business as a newborn photographer at Evy Lynn Photography and says she's happy people are loving her creation. She said about the popularity of her project, "I was a bit shocked that my little Kmart table received so much attention - it seems so silly but I'm happy people love it!"
---
Image Credits: (Supplied by Eveline Atkinson)