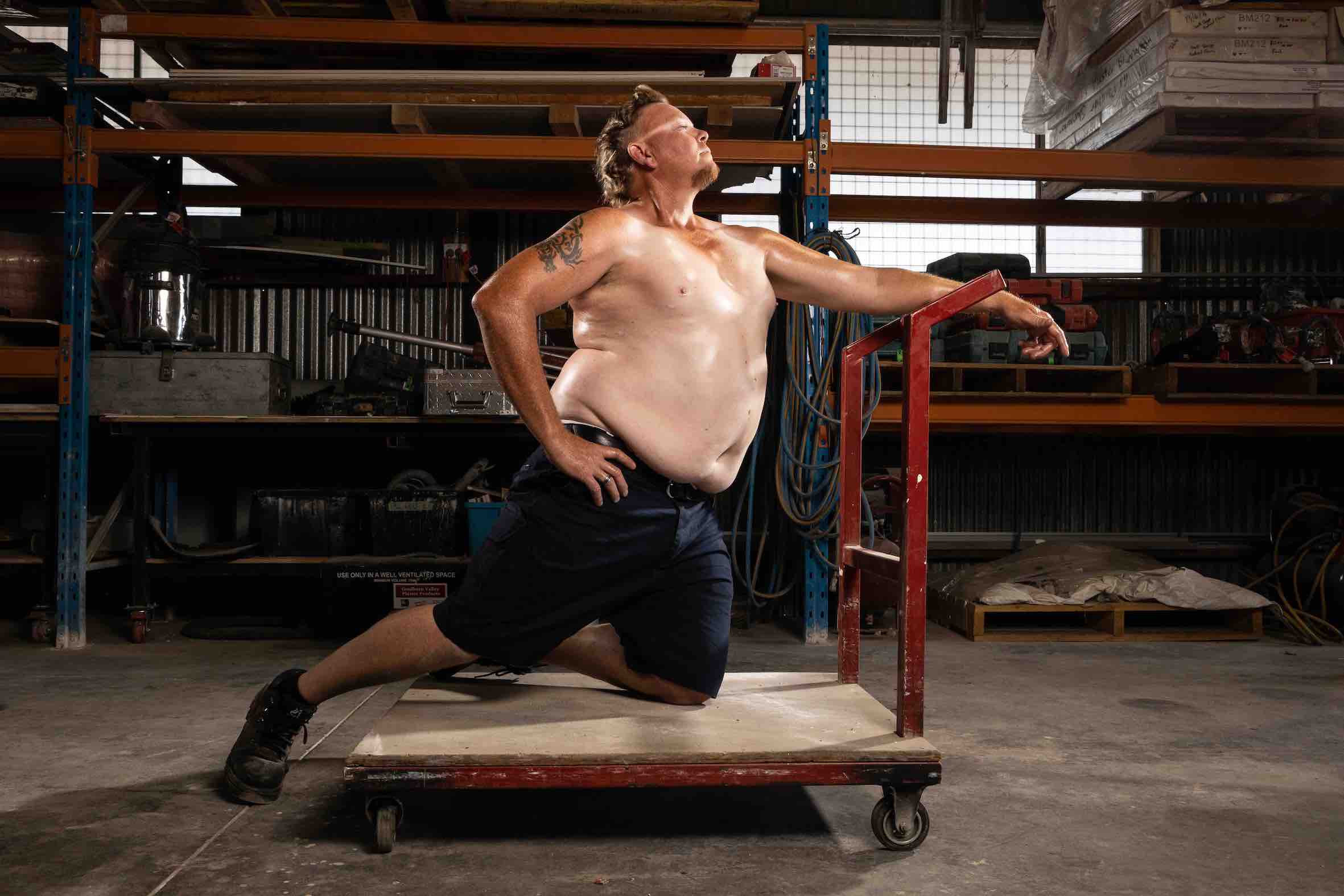 Forget hunky, buff, firefighters posing with cute animals… 2021 is about to become bigger, bulkier, and a whole lot sexier with this year's Inaugural Real Tradie Calendar.
In what everyone is calling 'the calendar you can't unsee', the hilarious photoshoot sees REAL tradies at GV Plaster Products in Shepparton posing their model moves on their worksite for a good cause.
The tradies definitely gave modelling a good 'crack'. The photoshoot has it all, with workers posing with props such as beer hats, sausage rolls and pies whilst also showing a bit of skin. When asked to raise awareness for mental health, the tradies were more than happy to get involved and jump into the spotlight to show off their modelling skills. Watch the behind the scenes video of the shoot below.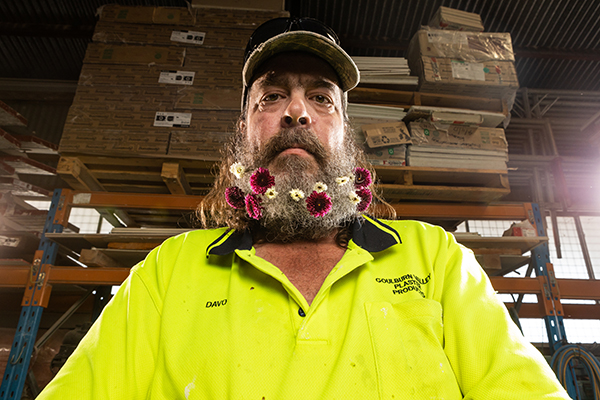 General Manager at GV Plaster Products, Brad Hanson said about the calendar:
"We asked our tradies if they wouldn't mind having their photo taken for a calendar, and when they heard that it was to help raise awareness for mental health they jumped at the chance."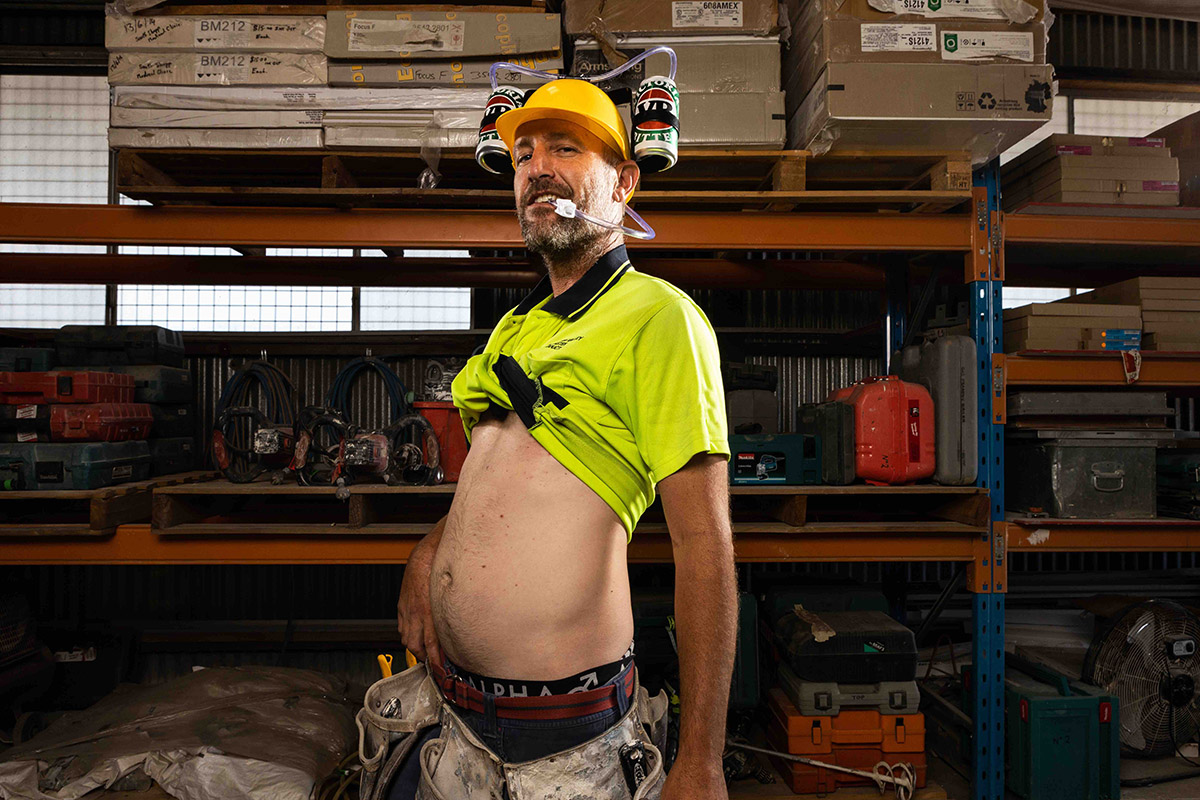 "They understand the importance of raising awareness for mental health, so it was great to have the boys jump on board and have some fun in the spotlight."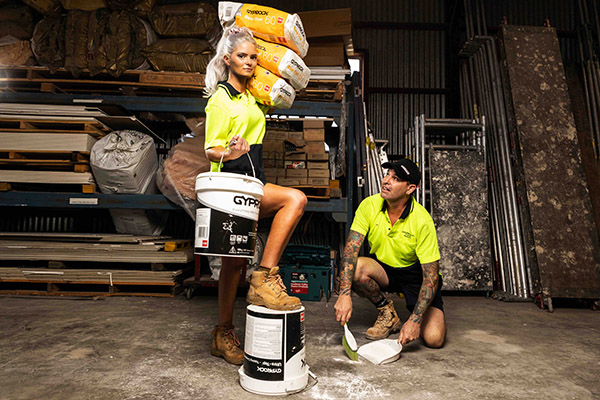 Aimed to raise mental health awareness among tradies, truckies, and blue-collar workers, GV Plaster Products have teamed up with the TIACS Foundation (This is a Conversation Starter). The foundation offers 'a free text, chat and call back service connecting individuals seeking counselling services with qualified professionals'.
Pin this to the back of the pantry door and on the fridge and order one for all your friends... this is the calendar you never knew you needed until now!
---
The calendar is available for preorder here: https://bit.ly/3qqURlh
Visit facebook.com/gvplaster or get in contact with the team at GV Plaster Supplies.
Visit tiacs.org to learn more about This is a Conversation Starter (TIACS) or call 0488 846 988 to access the support line.
Images: Supplied // Credits: @GVPlaster @TIACS @RealTradieCalendar // GV Plaster Products