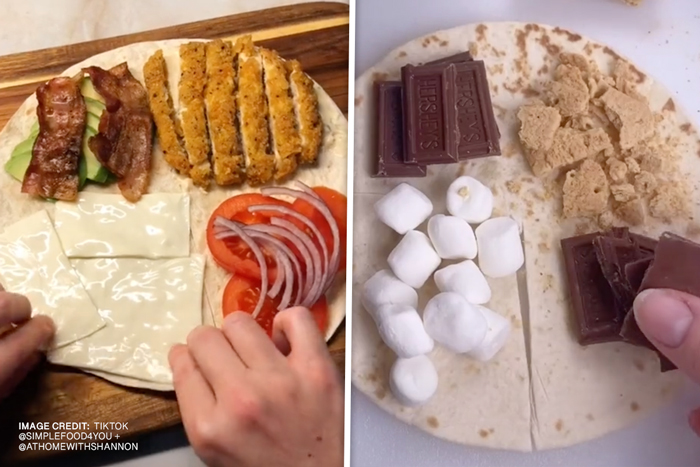 How do you fold your wraps? Well, in the latest online food trend, a new way to fold and toast your wraps has gone viral on TikTok and it looks amazing!
First there was dalgona coffee, cloud bread and pancake cereal, but the trending food hack at the moment is a new and game-changing way to fold your tortilla wraps.
One video on TikTok by @simplefood4you has gained almost 60 million views, and almost 6 million likes.
Starting off with a regular tortilla, you cut the wrap from the bottom to the centre and this begins the first section of the wrap hack. You then put your ingredients of choice in quartered sections around the wrap then fold each section around, turning it into a triangle. Pop it in a sandwich press and you've got yourself the latest tasty TikTok trend.
The good thing about this hack is that you can get creative! Savoury or sweet, the possibilities are endless. You don't even have to use a tortilla; some people have used pancakes, rice paper and sushi sheets.
Here are some of our favourites:
Have you tried this hack? Make sure to share your creations on our socials.
Image Credits: (@simplefood4you / @athomewithshannon / TikTok)