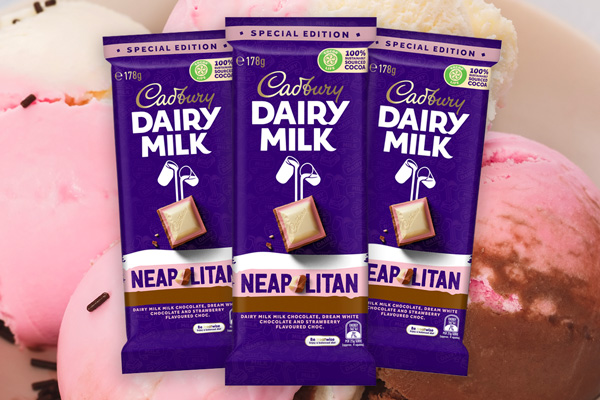 Cadbury has confirmed they're releasing a special edition Neapolitan chocolate block after rumours and leaks of the new flavour have been floating around the internet.
The 'summer-themed' flavour is a nostalgic nod to an Australian classic dessert and is a novel take on Neapolitan ice cream.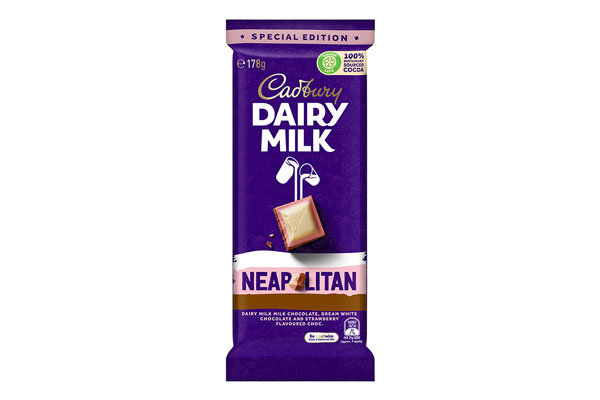 From the images, it appears the chocolate block will have three layers of chocolate, with milk chocolate on the bottom, a pink strawberry layer in the middle and then white chocolate on top.
It appears Cadbury is releasing the special edition flavour in a 50g medium bar and a larger 178g family block.

It's unknown when the 3 layered block will be released exactly, but sources say the product will start to filter into stores across Australia in the next week or so. Coles already has the product online with the 178g block selling for $5.00.
Images: Supplied